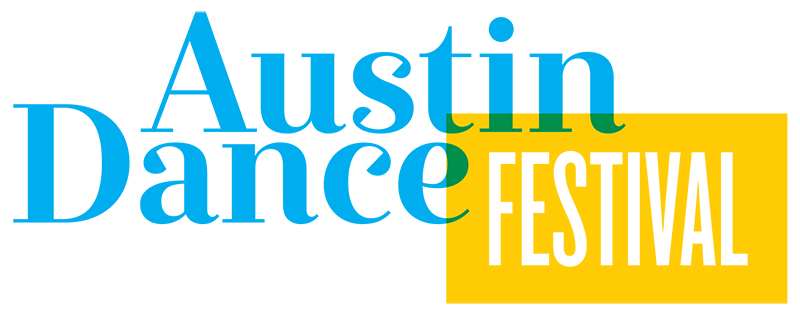 COMING UP! SPRING INTENSIVE 2021 WITH LAJA FIELD
---
Austin Dance Festival Presents a Spring Intensive with Laja Field of LajaMartin, March 17-19, 2021, for Dancers 13-18. Take class from a member of Kathy Dunn Hamrick Dance Company. Learn choreography by Laja and perform in the dance festival's Youth Showcases. For more on Laja Field, visit lajamartin.com. For more on Kathy Dunn Hamrick Dance Company, visit kdhdance.com. Early bird registration opens January 1, 2021. Register here!
SCHEDULE

---
Professional Showcases / Master Classes / Artist Interviews / Community Pop-Up Dances / Young Dancers Concert / College Fair / Dance on Film / Director's Chat
---
Austin Dance Festival is a modern dance and film festival held every spring in the heart of downtown Austin. Watch a dance on film screening and stay for the director's chat. Take master classes from visiting artists. Attend professional showcases and learn more during follow-up artist interviews. See the next generation of dancers perform in youth concerts. Visit the College Dance Fair. Catch a free pop-up dance around Austin during the week leading up to the festival. Times and locations vary for all events. See below for the full schedule.
---
COMING SOON
LINE-UP 2020

---
TBA
TICKETS

---
We'll see you soon!
FAQ

---
What kind of dances am I going to see?
Our festival presents contemporary modern works. Since each dance reflects what is important to that particular choreographer, our programming is incredibly diverse. Look for expression, meaning, abstraction, virtuosity, minimalism, humor, gravity, grace, design, experimentation, movement invention, and more.
---
What is the theater like? Do I need to bring my opera glasses?
We want our audience members to be close to the action and to enjoy great sightlines, so we present our showcases in small theaters where the seats are on risers so you won't miss any of the action.
---
Are the two professional showcases the same?
Nope. There are no repeat performances. To see all the festival artists, you'll need to see all of the concerts.
---
How do you select the artists?
Artists from all over the world submit videos of their work to panelists who adjudicate the work. We typically receive more submissions than we can possibly present, so a small team of curators has to winnow them down to four hours of diverse works. It is hard to turn away many excellent dances, but we look forward to having another opportunity to present them in the future.
---
Can I bring my family?
Yes, absolutely! You might also consider bringing young children to the Youth Edition Concert to see our pre-professional companies. These dances are typically shorter and perhaps better suited to young audiences than our two-hour professional showcases.
---
What else can I do at the festival?
Browse our silent auction, listen as Kate Warren interviews the choreographers, take a master class, see Dance on Film and join the Director's Chat. The theater is located near museums, the new Public Library, the hike and bike trail, restaurants and shopping.
ADA COMPLIANCE POLICY
Kathy Dunn Hamrick Dance Company will provide reasonable modifications and equal access to communications by request. Please provide two weeks advance notice if you require accommodations. Contact: kathy@kdhdance.com or 512-934-1082.
---
I still have a question.
No problem! Shoot Lisa an email: lisa@austindancefestival.com
SPONSORS

---
Kathy Dunn Hamrick Dance Company is supported in part by the Cultural Arts Division of the City of Austin Economic Development Department, The Texas Commission on the Arts, the National Endowment for the Arts, Amplify Austin and by supporters just like you. To find out more about how National Endowment for the Arts grants impact individual and communities, visit arts.gov.
You can show your support for the festival by making a donation here.